Pastor Matt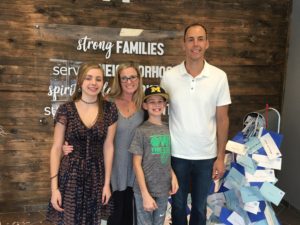 Pastor Matt Trombley was called to Life of Purpose in 2006 as a bi-vocational Pastor. He also teaches High School Mathematics at the Utica Academy for International Studies. Pastor Matt loves fishing, basketball, duck hunting and golf, in that order. Mostly though, he loves spending time with his family. His wife, Jaime, teaches at Greenwood Elementary School and his two children, Elli and Ethan, keep him busy with music and sports. He also has a bird dog, Milli, that has endless energy.
Children's Ministry Director
More information coming soon
Chrissy Slack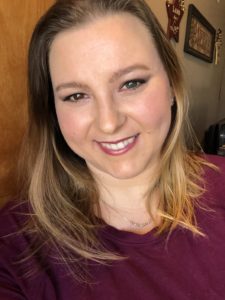 Chrissy has been part of the LOP Family since 2014. She married her high school sweetheart and Veteran Marine, Justin, and they have two children together, LeeAnn and Hunter. She enjoys spending time with her family, playing games and shopping! Not only does Chrissy work for Life of Purpose, but she also runs her own Younique Cosmetics business as well. Chrissy is the behind the scenes coordinator of LOP and helps keep everyone informed and things running smoothly. If you have a question, just ask Chrissy!
More information coming soon
Our Many Volunteers
More information coming soon